This Mother's Day I will exist in photo's. The reason for this…most of my family photos look like these
Someone has to take the photo and usually, that's me. I have countless photos of my family that I'm not in. I don't think I am in any of the kid's birthday party photos, not even one. So I have made a resolution to exist in photos. Be a part of the visual history that photos provide for our kids.
I'm getting in the picture more often now than I ever have.
Putting aside the fact I have a few extra kilos, an extra chin, and hair that is not done nearly as often as it used to be. I'm getting in the picture more often now than I ever have. I have even jumped on board the selfie train a couple of times, I'm no expert selfie taker but it's getting better.  I even keep the shockers (most of them anyway). Taking the stick out of my bum, having some fun in photos, and not being so serious about everything all of the time was exactly what I needed to do, existing in photos was the added bonus.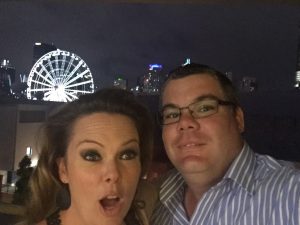 With Mother's Day right around the corner, it's time to #existinphotos . Get someone this Mother's Day to take a picture of you, whether you're a mother or not, someone loves you. Take it by yourself, with your partner, with your kids, with your parents or friends. Be brave, get in front of the camera and take a picture. Might not be worth much now, but it will be one day.
---
You might also like